New!
Aqua Products EVO™ 604 Robotic Pool Cleaner
Twice the scrubbing power
SKU #EVO604
2-year limited warranty
Twice the scrubbing power
Scrubbing your pool used to mean a serious arm workout, but with the Aqua Products EVO 604 robotic in-ground pool cleaner you can work those biceps at the gym instead —and let your pool cleaner's dual brushes take care of the stuck-on pool scum while you're there. With EVO 604, you finally have time to get your fitness in so just focus on toning your arms and upping your step count. By the time you're done with your sweat session and ready to take a dip, your whole pool is in tip-top shape so you can dive in and give those sore muscles the soothing relief they deserve.
Where to buy
Twice the scrubbing power
Aqua Products EVO™ 604 Robotic Pool Cleaner Features
Turns on a dime!
This pool cleaner turns like it's on a swivel! (it's got a really good turning radius) and climbs walls like Spiderman thanks to a dual traction motor that independently rotates each brush and a rear water-flow outlet that makes maneuvering over and around obstacles a breeze.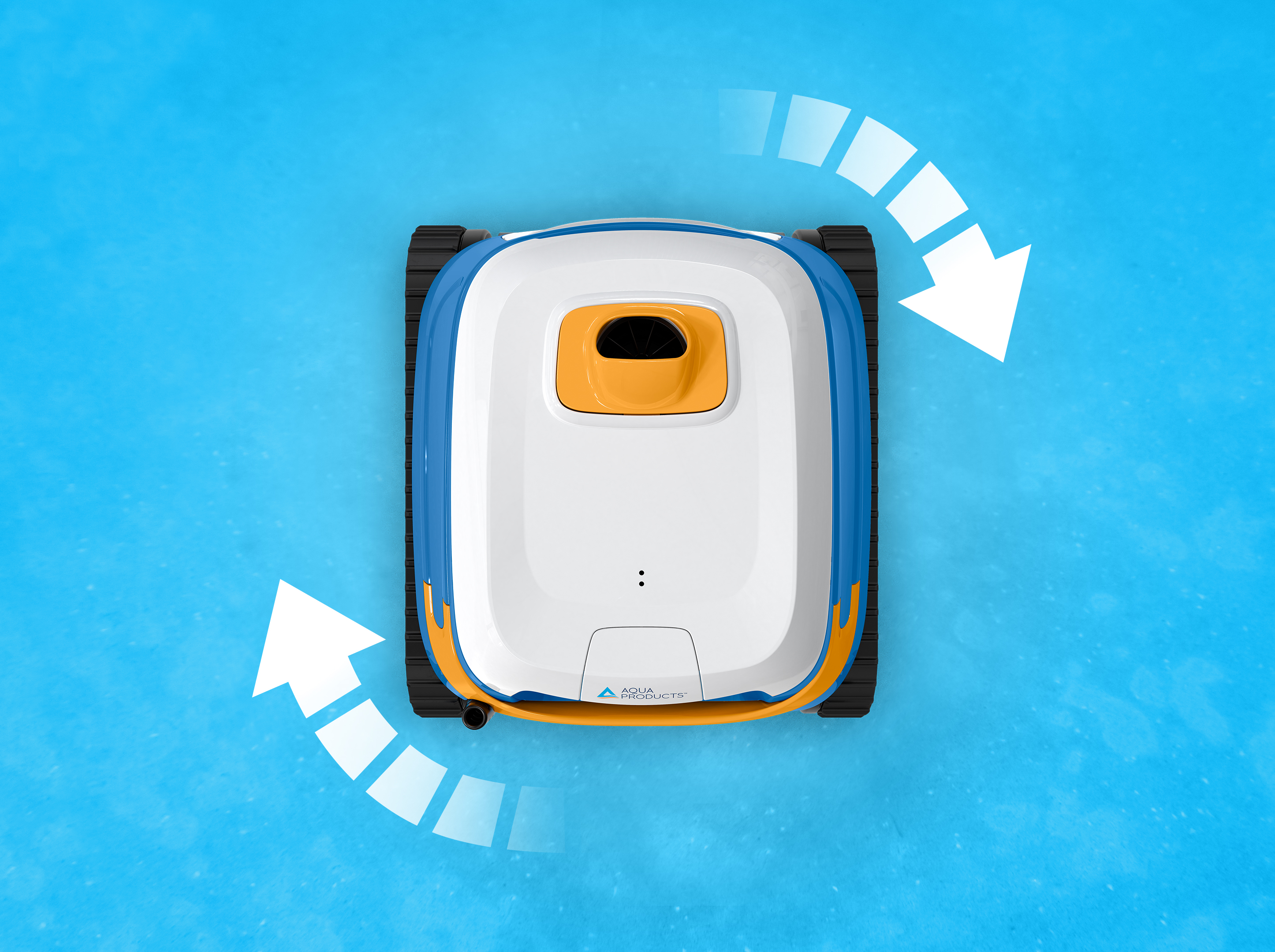 60-foot cable with tangle-less swivel
If you dislike untangling your holiday lights, then you'll appreciate our tangle-less cable design that uses a swivel to help keep Evo cleaning to every corner.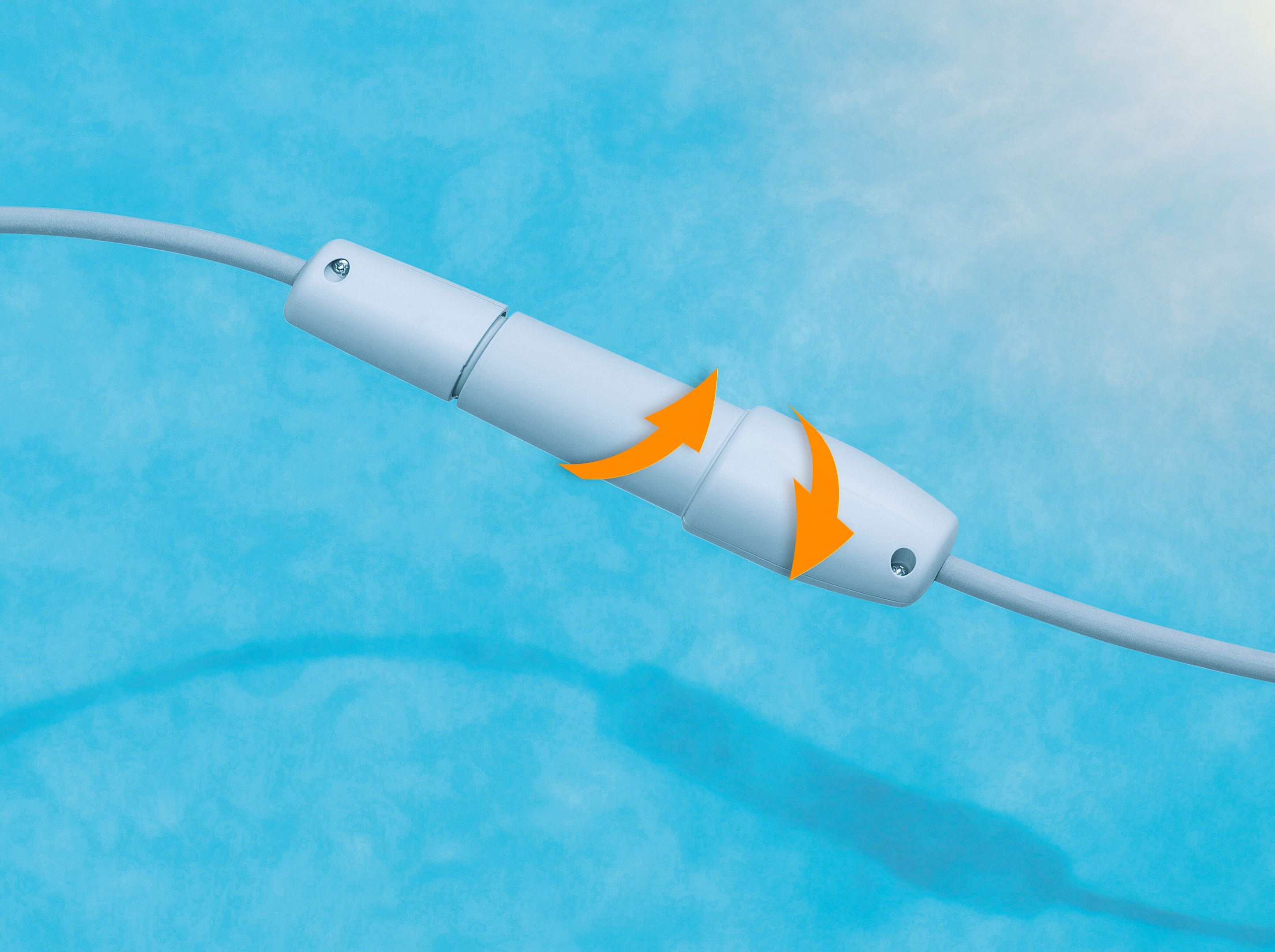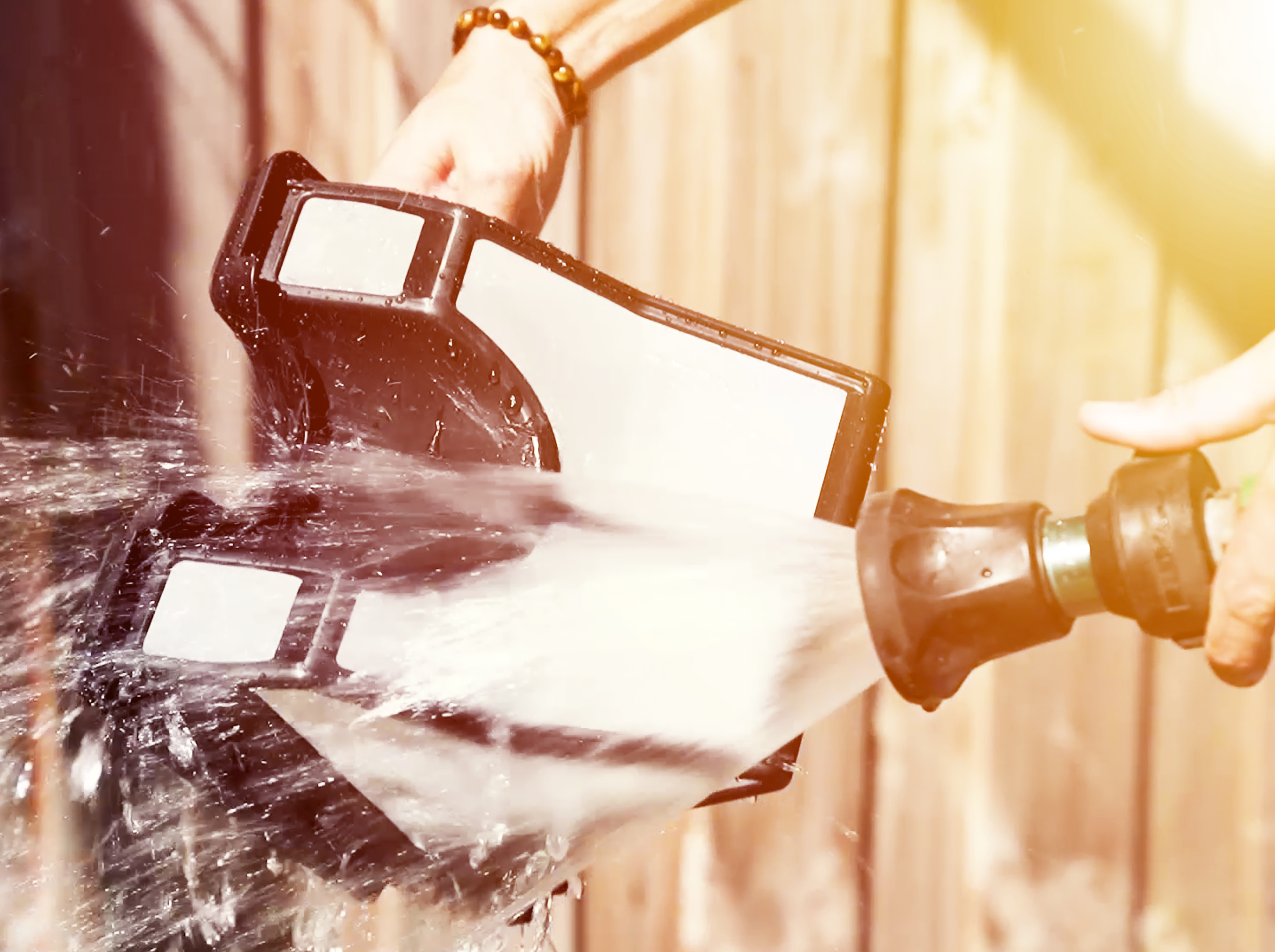 Large EZ-Clean debris basket
It's easy math… a bigger trashcan can hold more trash and a bigger debris basket can hold more debris. Once cleaning is done simply pull, shake and spray the debris away!

Designed to climb
These tracks were made for climbing… and that's just what they'll do. No matter the pool, these tracks are gonna' climb to clean walls too.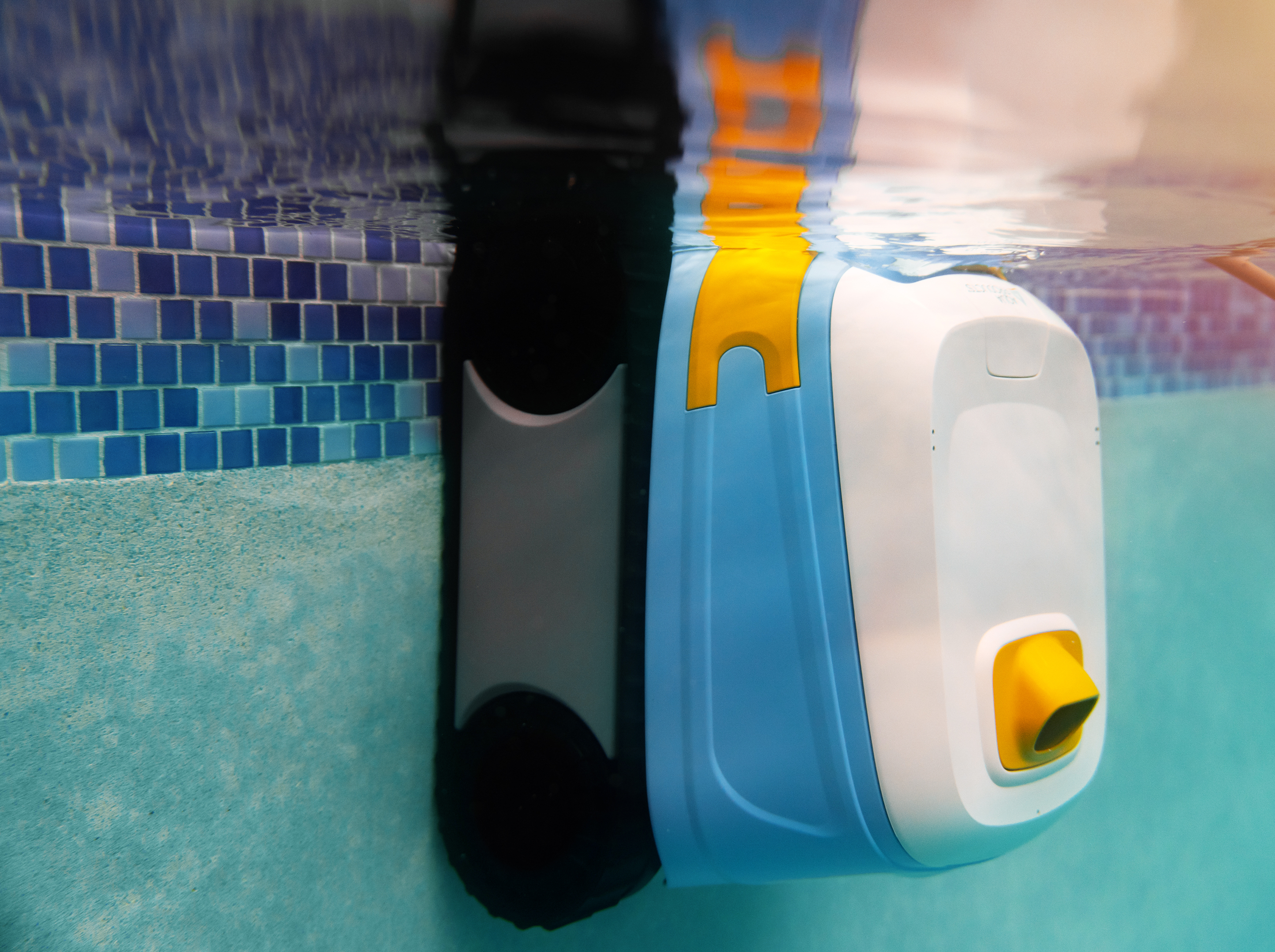 Two Cleaning Modes
Choices are good to have. The Evo 604 pool cleaner lets you pick if you want to focus on the floor, or get full coverage with a floor, wall, and waterline cycle.
Aqua Products EVO™ 604 Robotic Pool Cleaner Specifications
| | |
| --- | --- |
| Pool Type | In-ground pools |
| Pool Size | Up to 50 ft |
| Pool Surface | All (vinyl, fiberglass, gunite, pebble, tile) |
| Cleaning Coverage Mode | Floor or floor, walls, waterline |
| Cleaning Cycle | 1.5 or 2.5 hr |
| Brushes | 2 active brushes at front and rear of cleaner |
| Cable Length | 60 ft with Tangle-less swivel |
| Filtration | Top access 4L EZ-Clean debris basket |
| Caddy | Optional accessory |
Aqua Products EVO™ 604 Robotic Pool Cleaner User Guides