New!
Aqua Products EVO™ 614 iQ Robotic Pool Cleaner
Pool cleaning has Evolved
SKU #EVO614IQ
2-year limited warranty
A clean pool means a happy you… especially when there's an app for that! If you relish convenience and you crave control, the EVO 614 iQ robotic cleaner is your perfect pool companion. So if soccer practice suddenly turns into an after-practice pool party, you can send EVO to scour your pool ahead of time…. When you arrive home, it's scrubbed away any slime, sludge or silt sitting on your pool floors or stuck on the walls and waterline. Whatever the reason and wherever you are, EVO 614 iQ makes sure your pool is ready when you are with just a single swipe of your smartphone.
Where to buy
Pool cleaning has Evolved
Aqua Products EVO™ 614 iQ Robotic Pool Cleaner Features
iAquaLink® control
Think there's no time to clean? Well think again… The Evo 614 iQ has your cleaning needs covered! With a built-in WiFi connection that enables iAquaLink® app control, the power to start or stop your pool cleaner is never further away than your phone.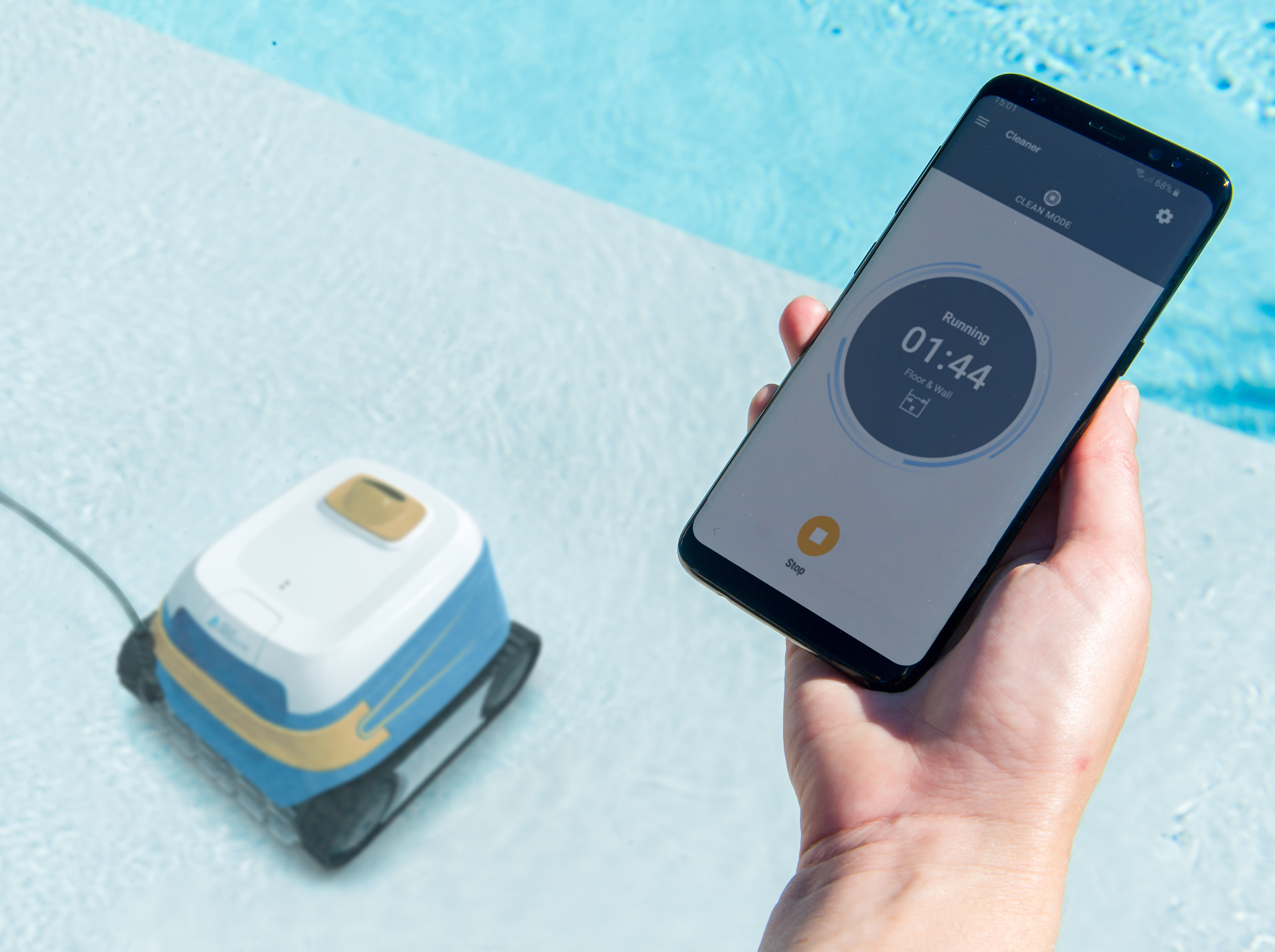 Turns on a dime!
This cleaner turns like it's on a swivel! (it's got a really good turning radius) and climbs walls like Spiderman thanks to a dual traction motor that independently rotates each brush and a rear water-flow outlet that makes maneuvering over and around obstacles a breeze.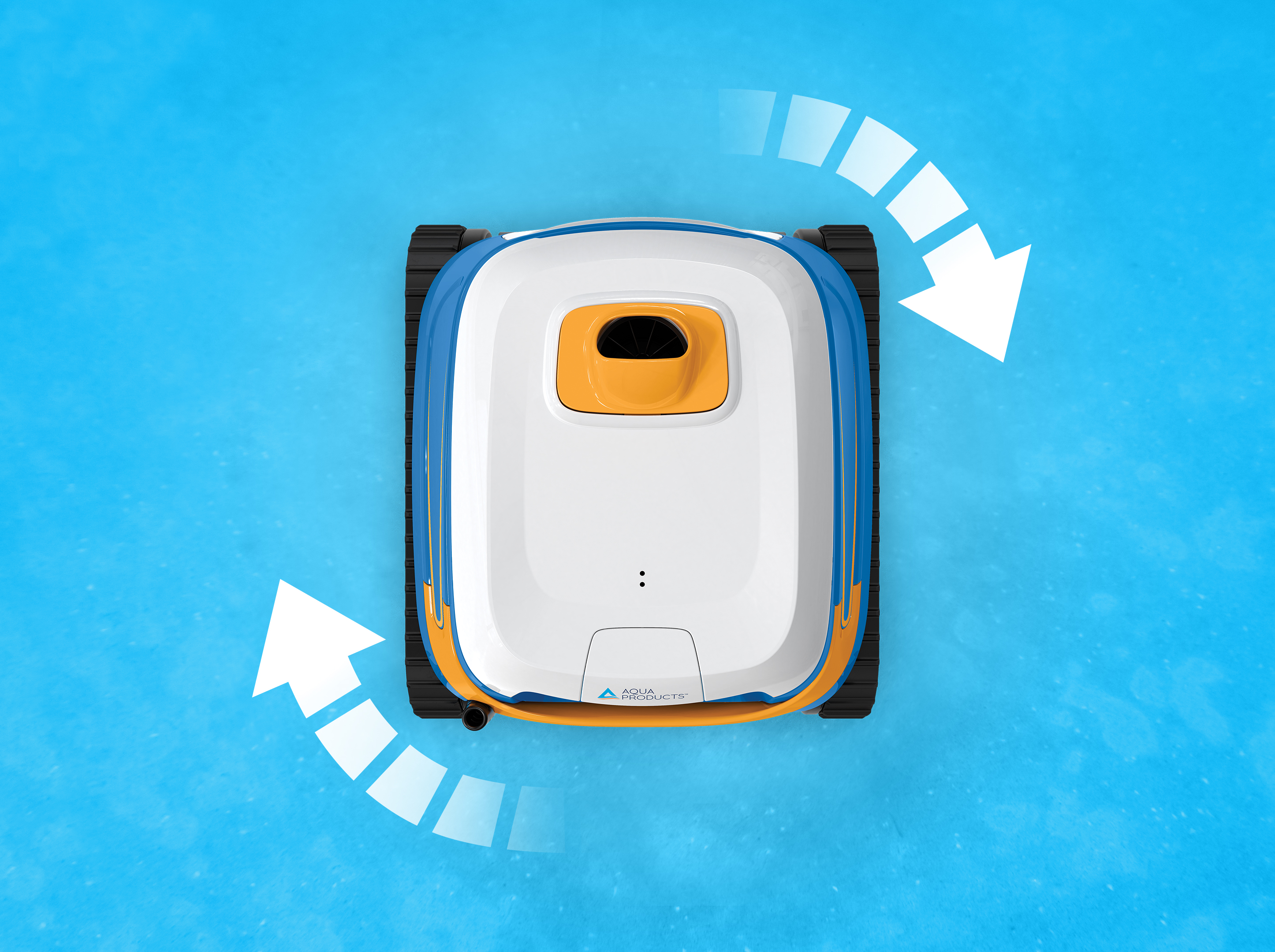 60-foot cable with tangle-less swivel
If you dislike untangling your holiday lights, then you'll appreciate our tangle-less cable design that uses a swivel to help keep Evo cleaning to every corner.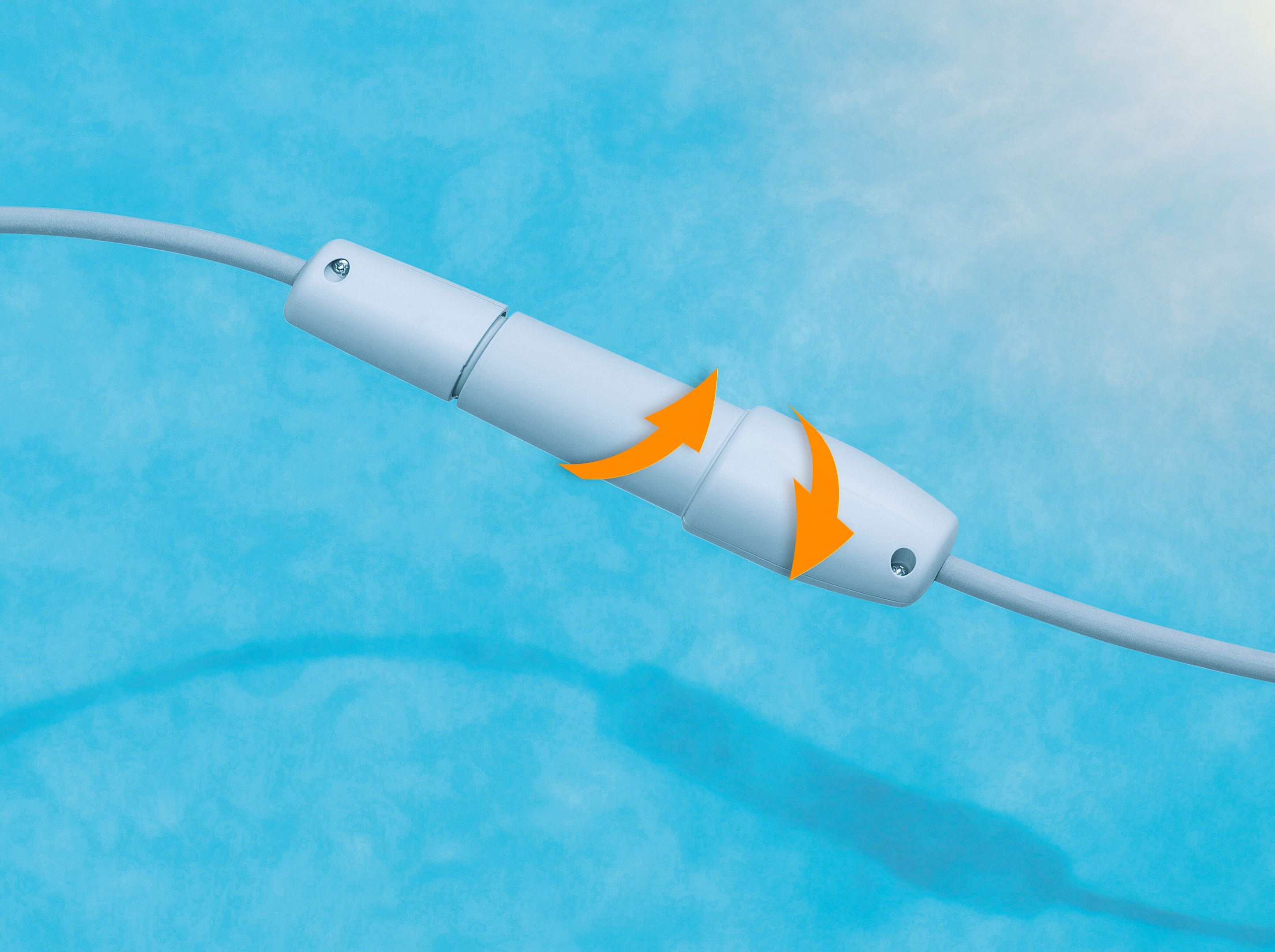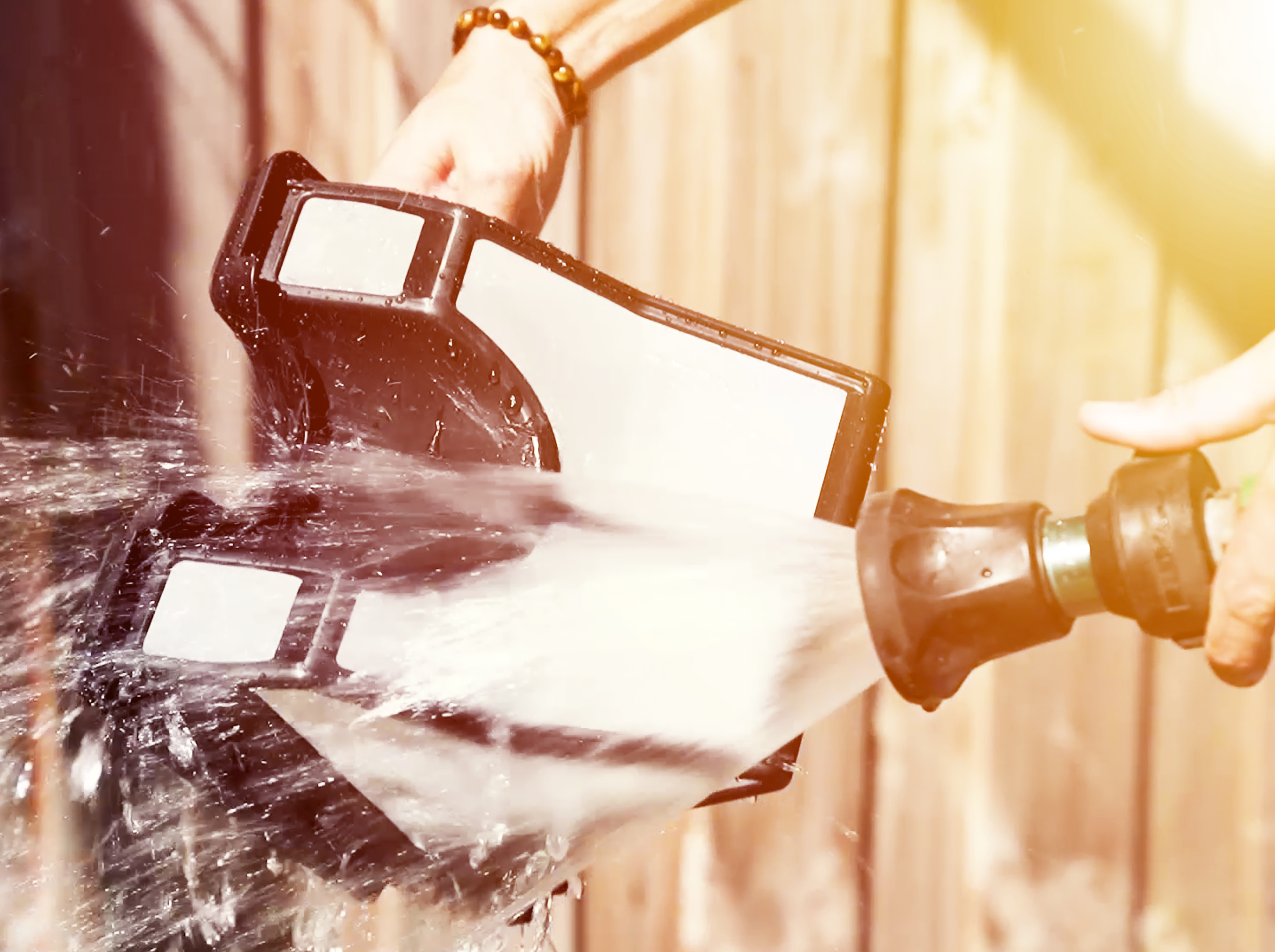 Large EZ-Clean debris basket
It's easy math… a bigger trashcan can hold more trash and a bigger debris basket can hold more debris. Once cleaning is done simply pull, shake and spray the debris away!

Designed to climb
These tracks were made for climbing… and that's just what they'll do. No matter the pool, these tracks are gonna' climb to clean walls too.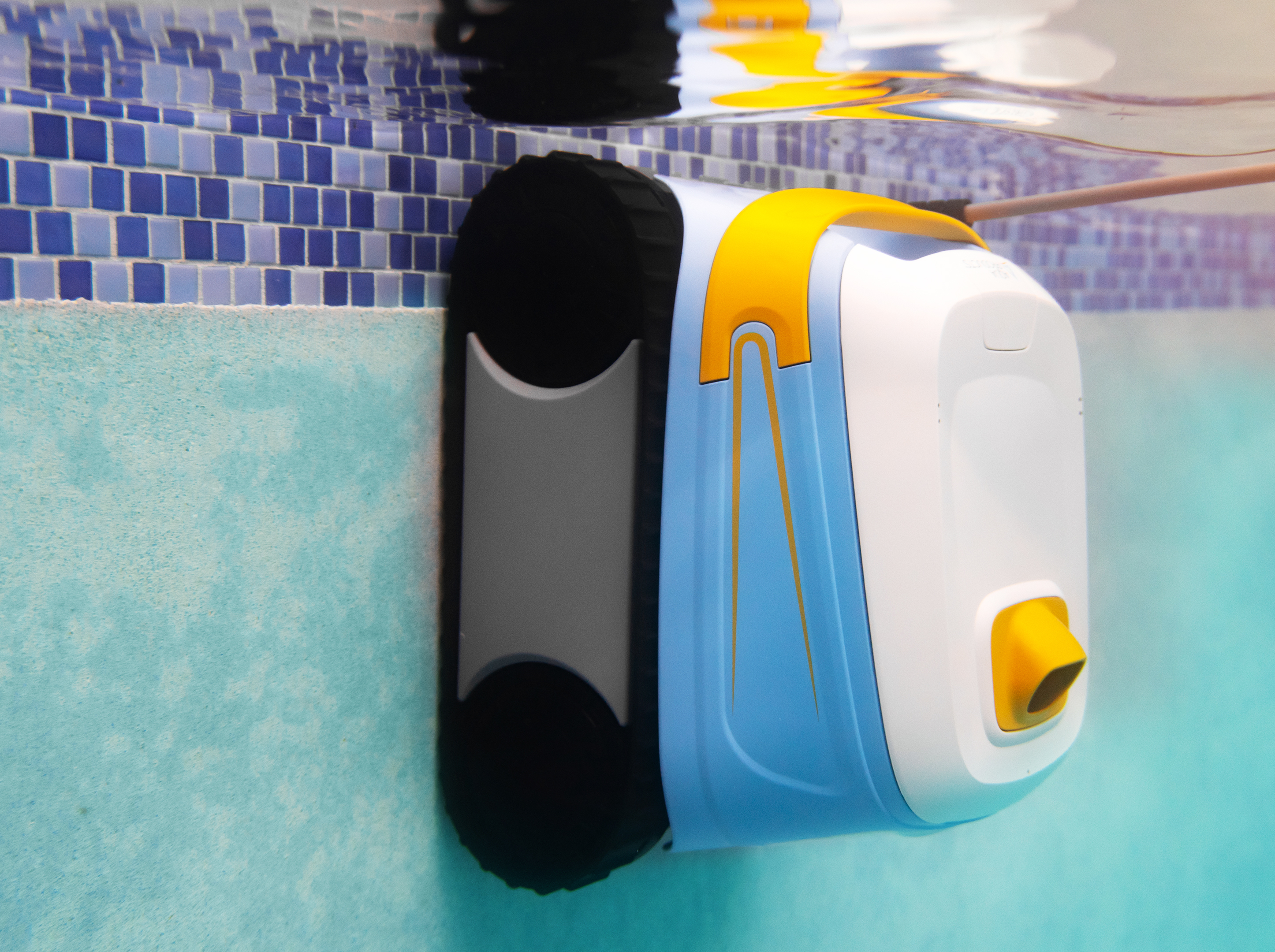 Two cleaning modes
Choices are good to have. This Evo cleaner lets you pick if you want to focus on the floor, or get full coverage with a floor, wall, and waterline cycle.
Aqua Products EVO™ 614 iQ Robotic Pool Cleaner Specifications
| | |
| --- | --- |
| Pool Type | In-ground pools |
| Pool Size | Up to 50 ft |
| Pool Surface | All (vinyl, fiberglass, gunite, pebble, tile) |
| Cleaning Coverage Mode | Floor or floor, walls, waterline |
| Cleaning Cycle | 1.5 or 2.5 hr |
| Brushes | 2 active brushes at front and rear of cleaner |
| Cable Length | 60 ft with Tangle-less swivel |
| Filtration | Top access 4L EZ-Clean debris basket |
| WiFi App Connectivity | iAquaLink Control |
| Caddy | Optional accessory |
Aqua Products EVO™ 614 iQ Robotic Pool Cleaner User Guides